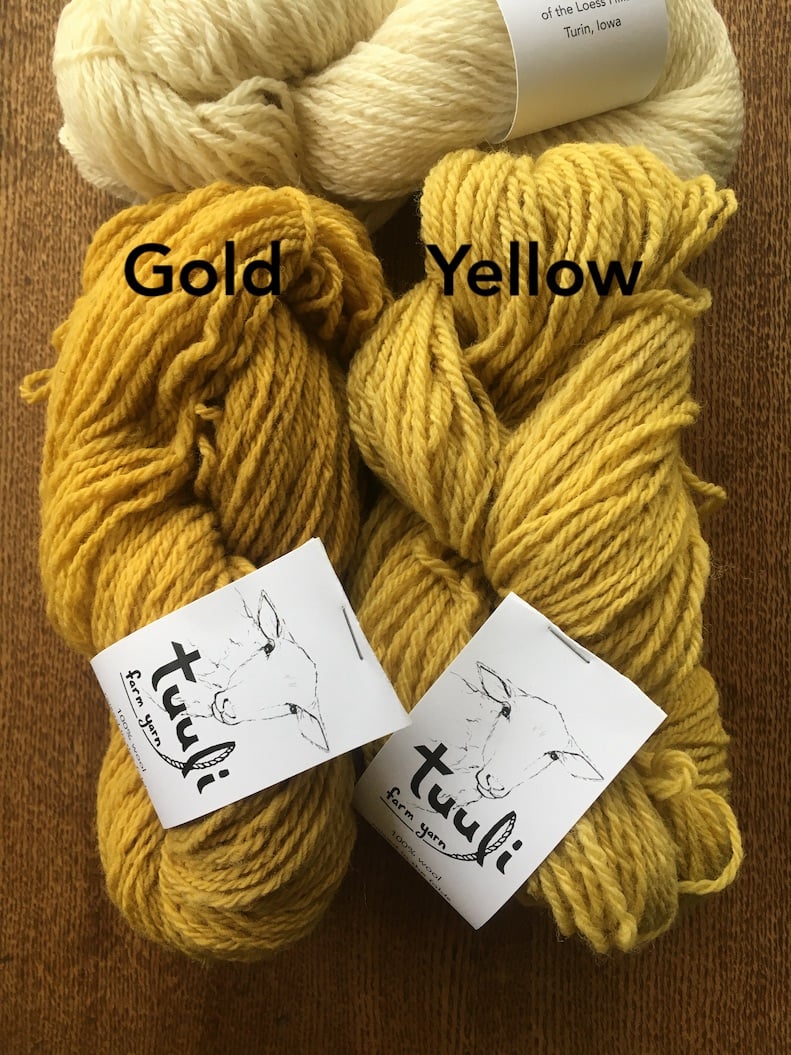 Quartz in Marigold
$

17.00


On Sale
---
The cheerful Marigold plant yielded the rich buttery yellows and golds of these skeins. My mind's eye turns to the milk carton pots that lined the windowsill in my third grade classroom. A few days after we poked the spiky seeds into the soil, tiny green leaves emerged.
Marigolds are the first plant I remember tending, watching the transformation from slender brown seed to robust yet feathery green foliage to bright, ruffled orange and yellow flowers.
Since then I have often overlooked this exuberant plant, growing it in my garden for it's pest deterrent reputation and a spot of color. When I learned of its dye properties, I was excited to get to know another facet of its personality. The pungent smell of its beaming flowers filled my kitchen as I simmered them to extract their color and transfer it to this yarn.
Quartz's yarn is available in two shades of Marigold, sunny yellow and a deeper gold. Just one dye vat yields this range: the first skeins into the dye bath become the darkest gold, while subsequent skeins come out progressively lighter yellow.
Yarn Specs:
100% wool yarn from Quartz, a Finnsheep cross ewe (daughter of Pearl)
Worsted Weight
3-Ply
150 yds
This batch of yarn came back from the mill with a slubby, uneven texture - variably spun with thick and thin singles. You can cut the largest slubs out as you knit along - making more ends - or include them and embrace the nubbly fabric. This yarn would also be well-suited to patterns that call for felting. You may also find an occasional bit of hay in the yarn.
---